Services on Demand
Journal
Article
Indicators
Cited by SciELO
Related links
Similars in SciELO
Share
---
Print version ISSN 1025-5583
An. Fac. med. vol.75 no.2 Lima Apr. 2014
GALERÍA FOTOGRÁFICA
Imágenes obtenidas mediante tomografía espiral multicorte (TEM) en infecciones del sistema nervioso central, Instituto Nacional de Ciencias Neurológicas
Images obtained by multislice spiral tomography in central nervous system infections, Neurologic Sciences National Institute
Darío Esteban Arias1,2
1 Medico Neuroradiólogo del Instituto Nacional de Ciencias Neurológicas, Lima, Perú.
2 Departamento Académico de Microbiología, Facultad de Medicina, Universidad Nacional Mayor de San Marcos, Lima, Perú.
---
Las siguientes imágenes de tomografía espiral multicorte (TEM) cerebral corresponden a pacientes que han sido atendidos en el Instituto Nacional de Ciencias Neurológicas. El diagnóstico final ha sido verificado en sus respectivas historias clínicas y/o mediante el resultado de anatomía patológica.
1. Infecciones oportunistas en pacientes con VIH estadio sida.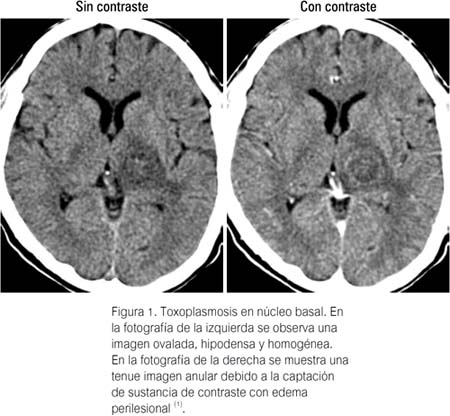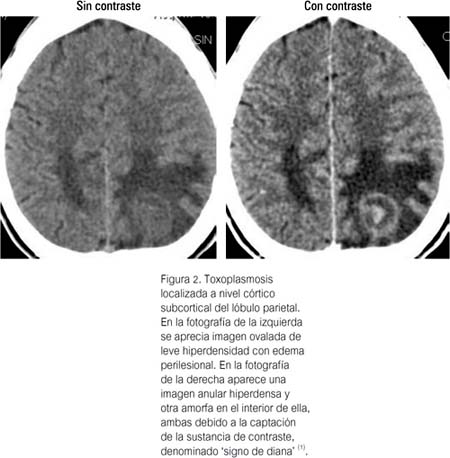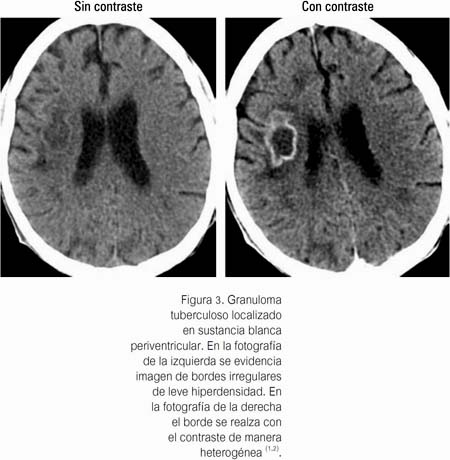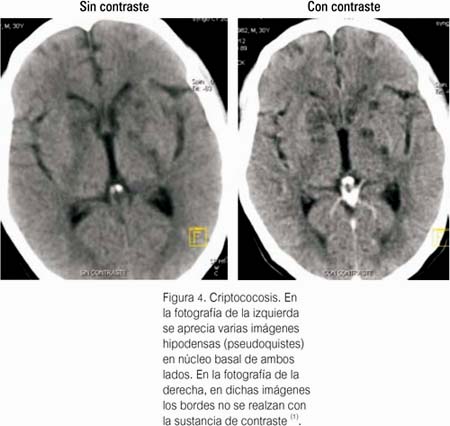 2. Absceso bacteriano.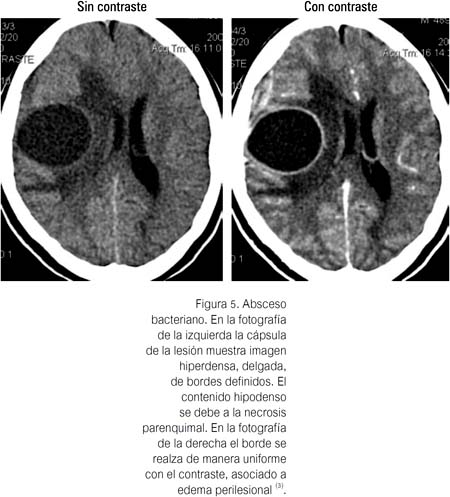 3. Neurocisticercosis.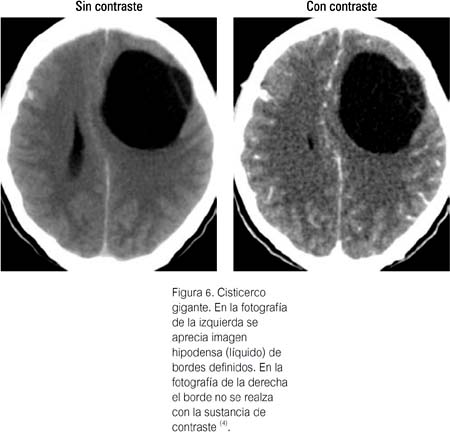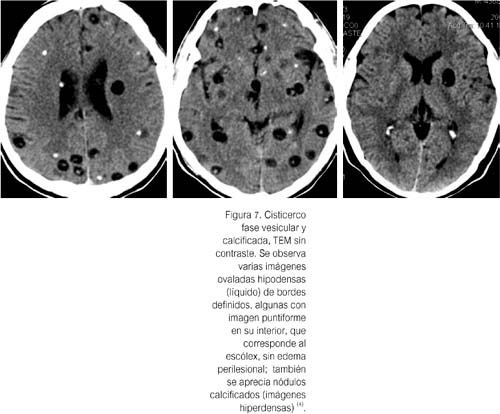 4. Hidatidosis.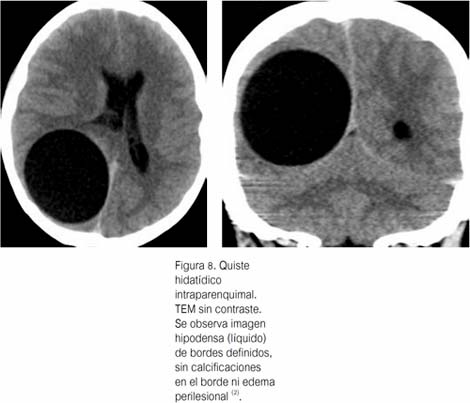 5. Tuberculosis en pacientes inmunocompetentes.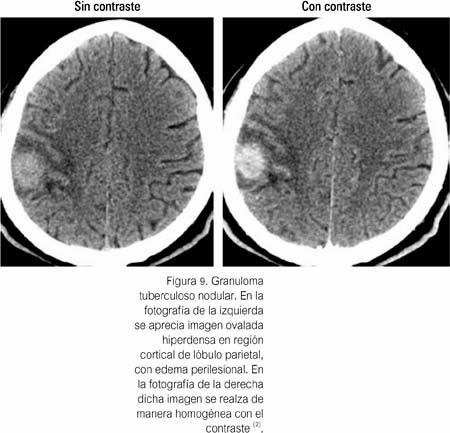 Referencias bibliográficas
1. Corti M, Villafañe M, Palmieri O, Yampolsky Cl, Millet G. Aporte de las neuroimágenes al diagnóstico del compromiso del sistema nervioso central en la enfermedad HIV/sida. RAR. 2007;71(1):37-44.
2. Polat P, Kantarci M, Alper F, Suma S, Koruyucu M, Okur A. Hydatid disease from head to toe. Radio Graphics. 2003;23:475-94.
3. Harisinghani M, McLoud T, Shepard A, Ko J, Shroff M, Mueller P. Tuberculosis from head to toe. Radio Graphics. 2000;20:449–70.
4. Fica A, Bustos P, Miranda G. Absceso cerebral. A propósito de una serie de 30 casos. Rev Chil Infect. 2006;23(2):140-9.
5. Borbon A, Alvaro J, Schmidt V. Neurocisticercosis: hallazgos imaginológicos en tomografía computarizada. Revisión de la literatura y reporte de dos casos. Rev Colomb Radiol. 2008;19(4):2528-33.
---
Financiamiento:
Recursos propios del autor.
No existen conflictos de intereses
Correspondencia:
Darío Esteban Arias
Correo electrónico: dario.esteban.a@gmail.com